IT MOVES LIKE YOU DO.
The 4moms® mamaRoo infant seat
bounces up and down and sways from
side to side, just like parents do when
comforting their babies.
Five Unique Motions
car ride

kangaroo

tree swing

rock-a-bye

wave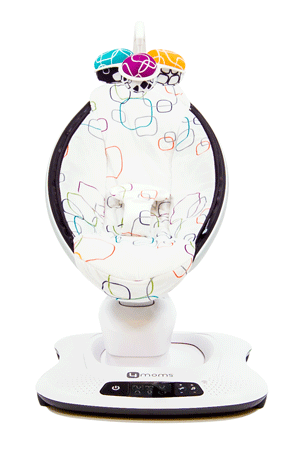 Control motion and sound
with your smart device.
BUILT-IN SOUNDS & MP3 PLUG-IN
Select from four soothing sounds
or play your favorite songs.
SEAT RECLINE
Adjust to any position for
maximum comfort —
up to full recline.
REVERSIBLE
NEWBORN INSERT
Provides added support and
comfort for newborns.
Sold separately.
Removable seat fabric
Easy to remove and
machine-washable.